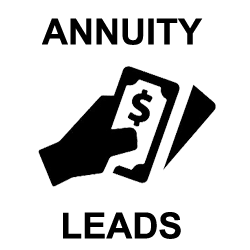 As any financial professional will tell you, selling annuities is not as simple as it sounds. That being said, a sale here and there can go a long way in making you a lot of money.
As with health, I do not personally sell a lot of financial products.  Luckily I know plenty of advisers that do. The main issue with selling a large number of annuities is simple to understand: there is a relatively small number of consumers in the market for this type of product relatively speaking compared to insurance and other financial products.
To increase your chance of success, it is essential to explore sourcing annuity leads in a variety of channels and keeping an open mind to new ideas. The more "warm" consumers you are in touch with the better chance you have of making a sale which lends itself well to seminars and webinars.  These events can be very lucrative but they require a lot of time, money and more importantly interested parties (leads) to watch the presentation.  I call this a 2 lead method but the second round does convert very well with a compelling presentation.
Online annuity leads sources do not typically offer strong volume but they do tend to be a more educated prospect that is buy mode
The best way to buy annuity leads is online through a highly reputable insurance lead company. While these services focus primarily on insurance leads some do also aggregate and sell real-time annuity leads to financial professionals throughout the country.
These services typically offer direct indexed and fixed annuity leads. Along with this, some companies provide the ability to filter life insurance leads to ensure that the right purchase is made.
Although there is more than one way to generate annuity leads, I feel that presentations and online leads are the top options. A consistent mix of both should get you in front of a good number of qualified prospects on a regular basis.